Consulting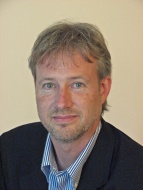 I've spent the last 15 years doing systems, network and general IT infrastructure management in a number of different roles, most recently as VP of IT for a company servicing the broadcast industry.

In my previous engagement, I shepherded the growth of the company's IT infrastructure from a small startup with two servers and three employees to a large collocated server farm operating on multiple networks with a large staff, multiple locations, and hundreds of broadcast industry clients.

I am available for internet and IT infrastructure consulting (servers, networks, LANS, datacenters, product development, planning, deployment management). Please contact me here for further details.

About Me

Duncan Sterling is an experienced systems and network administrator with a strong interest in business and product development. I first worked with information systems in the United States Air Force, both on active duty and later as a DOD civillian.

I was instrumental in helping my most recent company design, develop, test and deploy a number of their key products. These include a suite of website management tools, high volume distributed subscription mailing systems, and SMS broadcasting systems.

I also collaborated with senior management in making key decisions around the development of new business and products as well as overall corporate direction.

When not at work, you'll often find me out cruising on a boat, touring country roads on a motorcycle, or off hiking in the north woods with my family.